4-Wire Talkback Unit
The C1B is a compact battery-powered 4-wire box for headset use only. Selectable operating modes suit various applications in a number of studio and outside broadcast situations where 4-wire communications are used.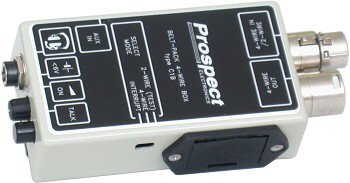 Three user-selectable operating modes:-
4-wire mode.
Interrupted loop-through mode with input monitoring.
2-wire Conference mode.
9 volt battery powered with very low current drain (2mA).
Microphone limiter to maintain peak output at +8dBU.
Auxiliary audio monitoring input on unbalanced 3.5mm jack.